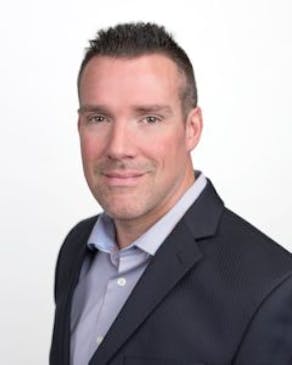 With over 14 years of experience living and working in the Abbotsford, Langley, Chilliwack and Mission areas, Kevin specializes in helping clients buy and sell in the best neighbourhoods in the Fraser Valley.
With his background in the service industry, Kevin has a unique edge over other real estate agents, allowing him to provide outstanding customer service to all his clients. Combined with his outstanding knowledge and judgment in the Fraser Valley market, Kevin has the expertise to understand and fulfill both your Residential & Commercial Real Estate needs.
A proven negotiator who consistently ranks among the leading agents in the Fraser Valley, Kevin is dedicated to getting results for his clients. By leveraging his extensive network of working relationships and his vast knowledge of the local market, he's become a leader in the industry, and is one of the go-to agents for properties around Abbotsford, Langley, Chilliwack and Mission.
Kevin's excellence has been recognized by both the Fraser Valley Real Estate Board, achieving Medallion club status 2015 – 2019, and by HomeLife, where he has reach Diamond Club(top 10%) for both 2013 and 2014 and Chairman's Club(Top 5%) for 2015 – 2018.
Awards are nothing new for Kevin, he was awarded the Top Rookie award when he first joined HomeLife in 2005. Even with these awards Kevin continues to be an incredibly hard worker and a highly likeable person with clear, open communication and loyalty to every client. When you work with Kevin, you're choosing to deal with a consummate professional who never hesitates to make bold decisions to get you the most rewarding and satisfying results.
Kevin Rolland is a full time Real Estate Agent with HomeLife Glenayre Realty Co. Ltd. and provides both residential and commercial real estate services in the Fraser Valley area.

Education: UBC Sauder School Of Business 2005.
Specialty: Residential Real Estate & Commercial Real Estate Sales & Leasing.
Experience: 14
Awards: Top Rookie Homelife 2006, Medallion Club Member FVREB 2015 – 2019,Diamond Club Top 10% of Homelife Realtors 2013 & 2014, Chairman's Club Top 5% of Homelife Sales Representatives in Canada 2015 – 2018. Commercial Medallion Club Member 2018 & 2019.
Area Covered: Abbotsford, Chilliwack, Mission, Aldergrove, Langley, Surrey.
Languages Spoken: English